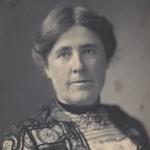 A walk, Leonardo and many friends.






Monday,  May 1
Had a walk with B.B1. who is nearly at the end of his "Leonardo2".
He dined alone, but Mrs. Garrett3, Walter Berry4 and Leon Bakst5 arrived soon after dinner, having sent her maid  before hand with 3 carriage - loads of trunks. I chaperoned Theresa Hulton6 and Marcella Michela at a dinner at the boy's, to which also Prince Paul of Yugoslavia came.
...
-----------------------------------------------------------------------------------------------------
1 B.B. with or without periods (BB) is the form Mary uses to refer to Bernard Berenson .
2 Published in Berenson, Art and Criticism, Third series, 1916.
3 The mecenate Alice Warder Garrett (1877-1952), acquainted with many of the leading artists of the time including Ignacio Zuloaga, Leon Bakst, Edith Wharton, Ezra Pound, Marcel Proust, and Frank Lloyd Wright.
4 American lawyer and diplomat, born in Paris (1859), was a close friend of Henry James, Edith Wharton and Marcel Proust.
5 Russian painter, scene and costume designer (1866-1924), was a member of the Sergei Diaghilev circle and the Ballets Russes.  
6 The daughter of William Stokes Hulton (1852-1921) and Costanza Mazini, Teresa (1890-1972) lived in the Palazzo Donà, Venice. Her father was a painter, whose artist friends included Sickert and Sargent, whilst her mother was half-Italian and brought links with the literary and artistic community of Florence.