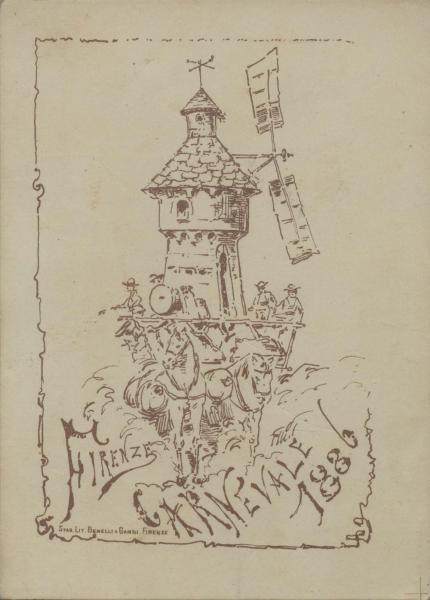 An 1886 print that celebrates carnival in Florence was recently found in the Emilio Marcucci Papers held by the Biblioteca Berenson. The collection is currently being processed by the librarians. An online finding aid will soon be available to researchers through Harvard's Hollis catalog.
Emilio Marcucci (1837-1890) was an architect and botanist based in Florence. He participated in various architectural competitions throughout Italy to complete unfinished monuments. The collection of his papers consists mainly of photographs, drawings, and architectural plans that he created for his projects. These illustrate new facades for the San Petronio church in Bologna and for the Florence and Milan Cathedrals, the reconstruction of the Aragazzi monument in Montepulciano, the new ceiling decoration of the Teatro Comunale in Florence, as well as additions to the tomb of Dante in Ravenna, the Orsanmichele church in Florence, and numerous other projects. Drawings by other architects of the time are also found here.
 Marcucci's papers are a rich source of materials documenting the revival of Gothic and Renaissance styles in 19th-century architecture.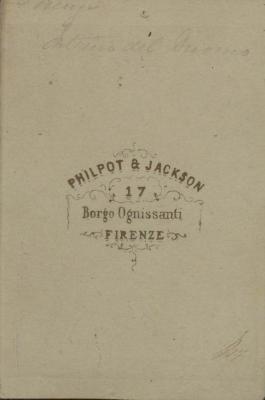 Marcucci's painted enhancement of a Philpot & Jackson photo of Florence Cathedral