Date:
Thursday, November 28, 2013,

6:00pm

to

7:00pm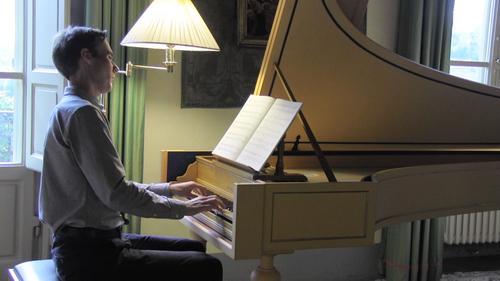 On 28 November 2013, Árni Ingólfsson  (Mellon Visiting Fellow, 2013) gave an informal recital after lunch on the harpischord in the Berenson Study. In this video he plays the "Sarabande" from Johann Sebastian Bach's French Suite no. 5.
The harpsichord, a copy of one made by Giovanni Battista Giusti in 1695, was donated to I Tatti by former Fellow Frederick Hammond.