A brighter and more digital future for I Tatti
The renovation of the building on I Tatti's property known as the Granaio (the barn) and its surrounding area is central to a vital project concerning our growing involvement in the Digital Humanities. Scholarship and digital resources are ever more entwined, and with your support, the Granaio building will become a multi-purpose and state-of-the-art hub at the heart of our center.
A Digital Humanities lab, an area for Information Technology, and much-needed additional study space will occupy the first floor, while the ground floor will be transformed to accommodate a café and common area for the benefit of all members of the community and our many scholarly visitors. Finally, a thermostatically controlled area for rare books will occupy the remaining area on that floor.
I Tatti must develop to meet the requirements of our scholars, to reach out to the worldwide academic community, and to remain at the forefront of Italian Renaissance Studies.

We ask you to support this project generously and help I Tatti take important steps toward a brighter and more digital future.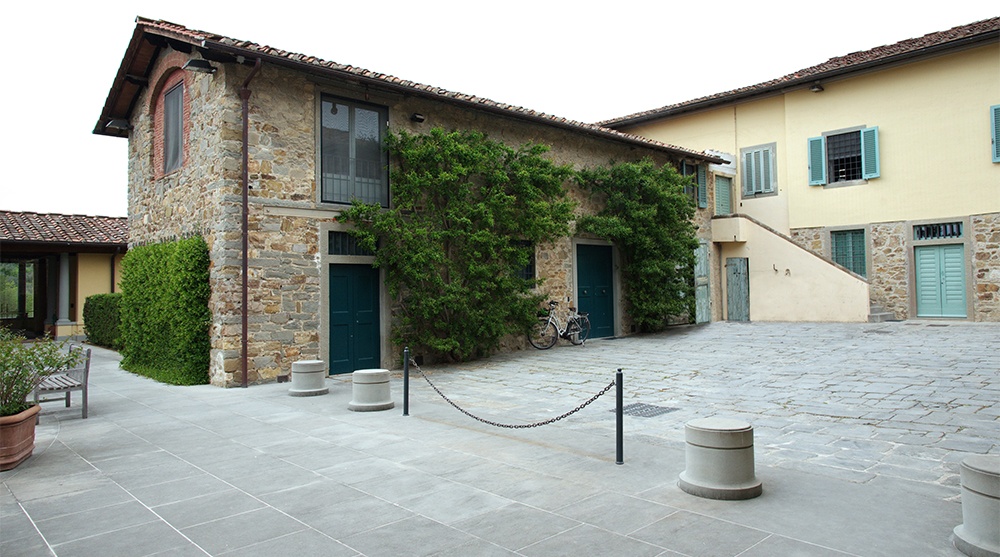 WAYS OF GIVING
For online donations, please click here to be redirected to Harvard's online giving page. Please choose 'Other' in the 'Select a Fund' drop-down menu and specify 'Granaio Project' in the 'Other Fund' box.
Checks made payable to "Harvard University/ Villa I Tatti," can be mailed to the Cambridge office at:
Villa I Tatti,The Harvard University Center for Italian Renaissance Studies
124 Mount Auburn Street
Cambridge, MA 02138
or in Europe they can be mailed to:
The Development Office - Villa I Tatti
Via di Vincigliata 26
50135 Florence, Italy
Kindly remember to earmark your gift for the Granaio Project

Need more information?