Chriscinda Henry
Hanna Kiel Fellow
The Visual Culture of Carnival in Florence and Rome under the Medici (1465-1534)
2016-2017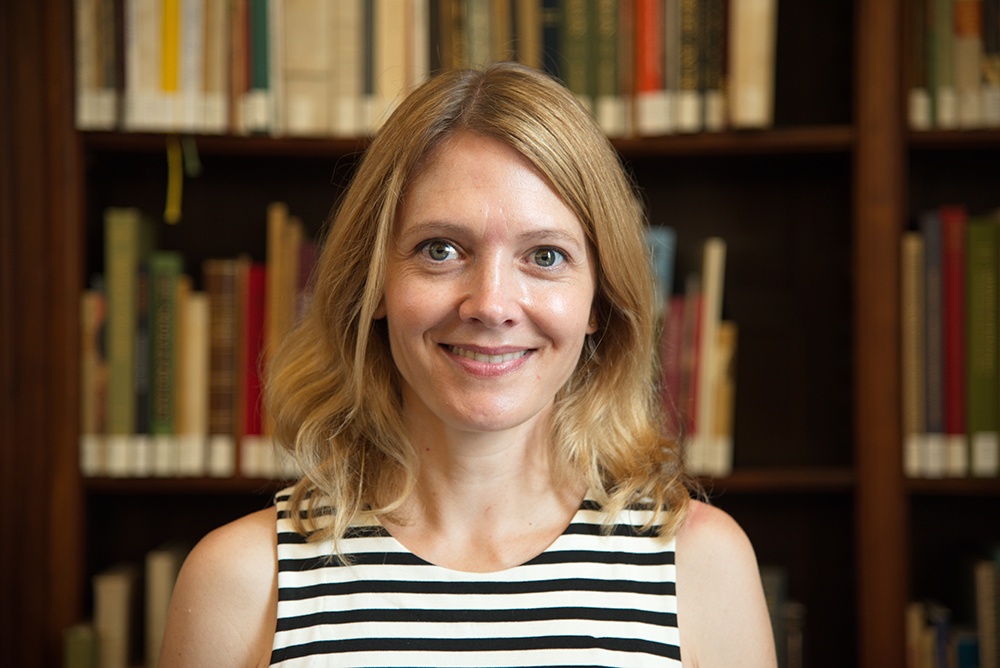 Biography
Chriscinda Henry is Assistant Professor of Art History at McGill University. Her research focuses on the intersection of secular art with other modes of vernacular cultural production (poetry, literature, theater, music), and with social life and festive culture, primarily in Italy around the turn of the sixteenth century. She is currently completing her first book on this topic, Playful Pictures: Art, Leisure, and Entertainment in the Venetian Renaissance Home, and has published related articles in Italian Studies and The Journal of the History of Collections.
Project summary
This book maps the visual and performance culture associated with carnival during the Renaissance, with particular focus on the social and political uses of carnival by the Medici in Florence and Rome in the late fifteenth and early sixteenth centuries. The project presents the first art historical study to address the diverse range of objects and practices associated with carnival and contingent social forms (such as courtship rituals) in Renaissance Italy including paintings, graphic works, ornamented domestic objects and furniture, illustrated printed pamphlets, and the ephemeral Gesamtkunstwerk of the carnival procession.
While scholars have debated Lorenzo de' Medici's purported re-popularization of carnival in the 1470s as a tool of social calibration and political consolidation, its visual language has received less thorough examination. With his Mnemosyne Atlas of 1924-29, Aby Warburg began the project to catalogue the "carnivalesque" imagery of the Renaissance, which he interpreted in terms of figural movement "as modern (and authentic) expressions of the ancient Dionysian pathos of sacrifice and aggression." Inspired by Warburg's preliminary insights into the symbolic language of Renaissance carnival and its classical origins, as well as his embrace of diverse forms of visual and performance culture beyond "high" art, The Visual Culture of Carnival both broadens and deepens his investigation of the vernacular, grotesque, and comic imagery associated with carnival by treating it as a vitally disruptive form of artistic experimentation with important social, cultural, and political implications. Examination of this heterogeneous corpus of imagery engages with issues of pictorial play, visual ambiguity, and parody; tropes of masking and disguise central to Renaissance notions of identity and its performance; and the conventions of artistic genres and limits of decorum.