It is with deep regret that I Tatti announces the death of our dear friend and longtime associate, Eve Borsook. Eve was first appointed Research Associate at I Tatti in 1981, having initially arrived in Italy in the 1950s as a Fulbright scholar. A committed scholar and a great lover of art, Eve worked from I Tatti cleaning works of art following the 1966 flood of the Arno. Over the decades she was a constant presence for generations of Tattiani and she is remembered not only for her excellent scholarship, but for her vitality, generosity, and abundant energy.  
 
An art historian with a wide range of interests, and an authority on mosaics, Eve received her PhD from the Courtauld Institute (University of London). She has taught as Visiting Professor at the Institute of Fine Arts (New York University, where she received her MA), and many other institutes in the US, Florence, and Australia. Her publications include The Mural Painters of Tuscany (1960, 1980), The Companion Guide to Florence (9 editions between 1966 and 1998), Francesco Sassetti and Ghirlandaio at Santa Trinita, Florence : history and legend in a Renaissance chapel (1981, with Johannes Offerhaus) and Messages in Mosaic (1990 and 1998).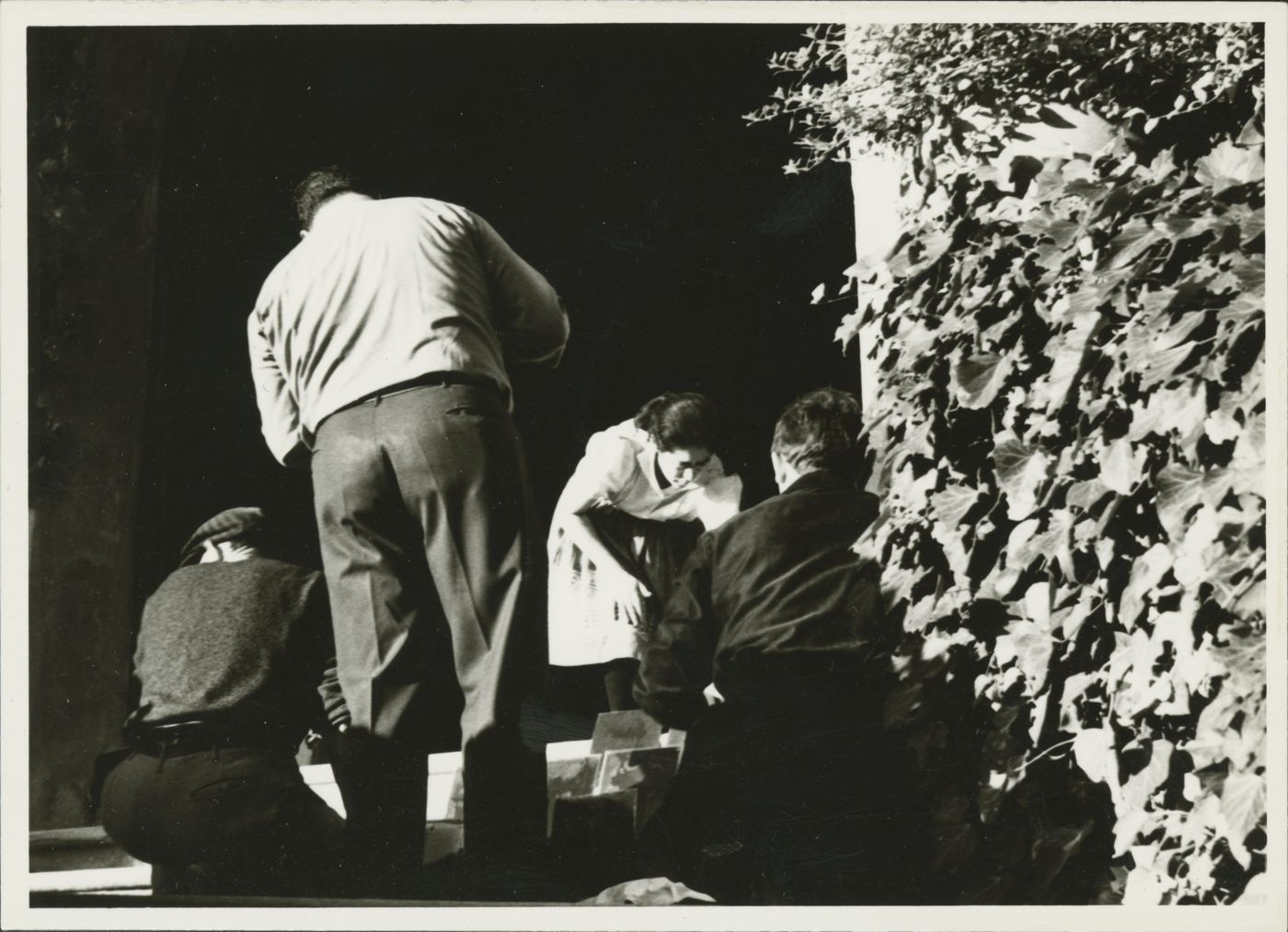 Eve Borsook and colleagues handling negatives in I Tatti's Limonaia following the 1966 Arno flood.