A group of seventeen international guest scholars working on European and Near Middle Eastern history and culture gathered at I Tatti on October 18-19 for the conference Ariosto and the Arabs: Contexts of the Orlando Furioso. 
Organized by former Villa I Tatti Fellows Mario Casari, Monica Preti, and Michael Wyatt, the conference took inspiration from Borges' celebrated poem 'Ariosto y los Arabes' (1960) in order to focus on the Muslim world as the essential 'other' in the Furioso. The conference examined Ariosto's poem, its earlier sources, contemporary resonance, and subsequent reception within a matrix of Mediterranean connectivity from late antiquity through the medieval period, into early modernity, and beyond.
Following the conference, participants and guests enjoyed a Sicilian Opera dei Pupi performed by the celebrated Palermitan pupari family Figli d'Arte Cuticchio.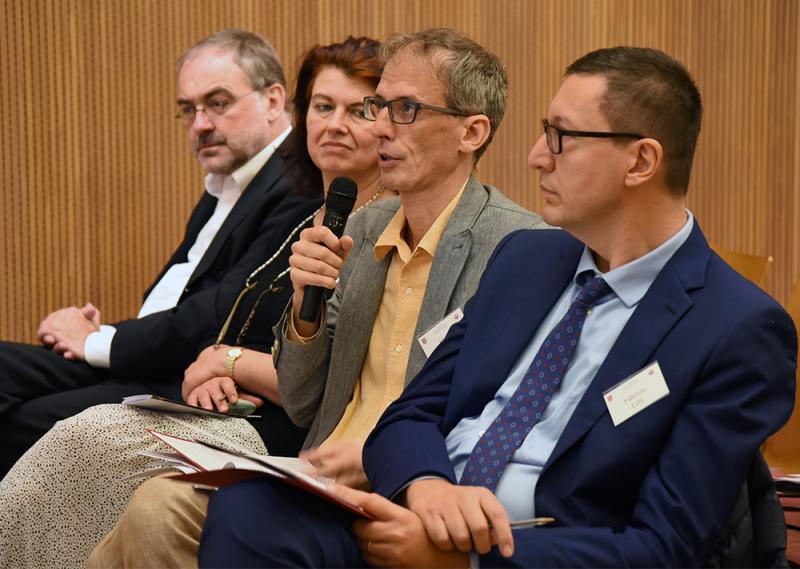 Mario Casari (second from right) and (l-r) participants Thomas Bauer, Claudia Ott, and Fabrizio Lelli
Participant Maria Pavola discussing Orlando Furioso: The Saracen Perspective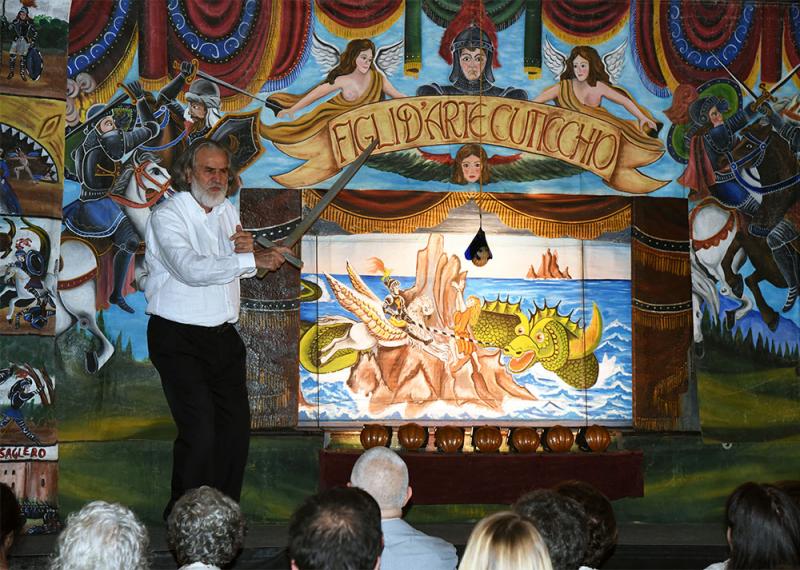 Puparo Mimmo Cuticchio during the performance La Pazzia di Orlando - ovvero il meraviglioso viaggio di Astolfo sulla luna
A scene from the Opera dei Pupi