The workshop "Habsburgs in Tunis (1535-1574): The Conquest (Fatḥ) of Tunis and New Mediterranean Order" took place in June 2022 and was hosted at Columbia Global Centers in Tunis. As part of the Getty Foundation's Connecting Art Histories initiative, "Black Mediterranean / Mediterraneo Nero" is a joint project between I Tatti and Avinoam Shalem (Columbia University). It offers a framework in which exchanges within and between the African continent and the wider Mediterranean world during the early modern period (14th - 17th centuries) will be further explored.
The workshop investigated north-south interactions in the Mediterranean at the time of the Hafsids', Habsburgs', and Ottomans' fights over the control of the waters of the Mediterranean. This so far under-explored area was examined through papers about looted Hafsid Qurans and other treasures in early modern Europe, portraits of Moulay Hasan and Moulay Ahmad made by artists like Jan Cornelisz Vermeyen and Peter Paul Rubens, fez production and trade in the Ottoman empire, and more. The group also made visits to Ksar Saïd, Carthage, and the medina quarter of Tunis. A second workshop will take place at I Tatti in spring 2023, where issues discussed in Tunis will be further developed with participants including I Tatti Fellows working on projects involving Africa, Visiting Professors from Africa in residence, artists in residence, and other guest scholars. 
Following the workshop, Avinoam Shalem and project coordinator Claire Dillon (PhD Candidate Columbia, AHAR) filmed the first Masterclass, an interview between Youssef Ben Ismail (Columbia Society of Fellows) and artist Rachid Koraïchi. They traveled to Zarzis to meet with local politicians and document Koraïchi's "Jardin d'Afrique, Jardin du Paradis," a cemetery built for migrants who drowned in the sea. Koraïchi explained the symbolism of the cemetery, its relationship to his oeuvre and connections with local and international communities, and its place within the larger socio-political challenges impacting the Mediterranean today.
Our first Masterclass in spring 2023 will be built around an object from the Bargello, an Ethiopian cross from the 15th century (from the Medici Collections). The digital masterclasses consider questions of authorship, manufacture, presentation, and preservation, with a three-pronged goal of advancing knowledge about understudied artifacts, publishing the findings, and their broad digital dissemination.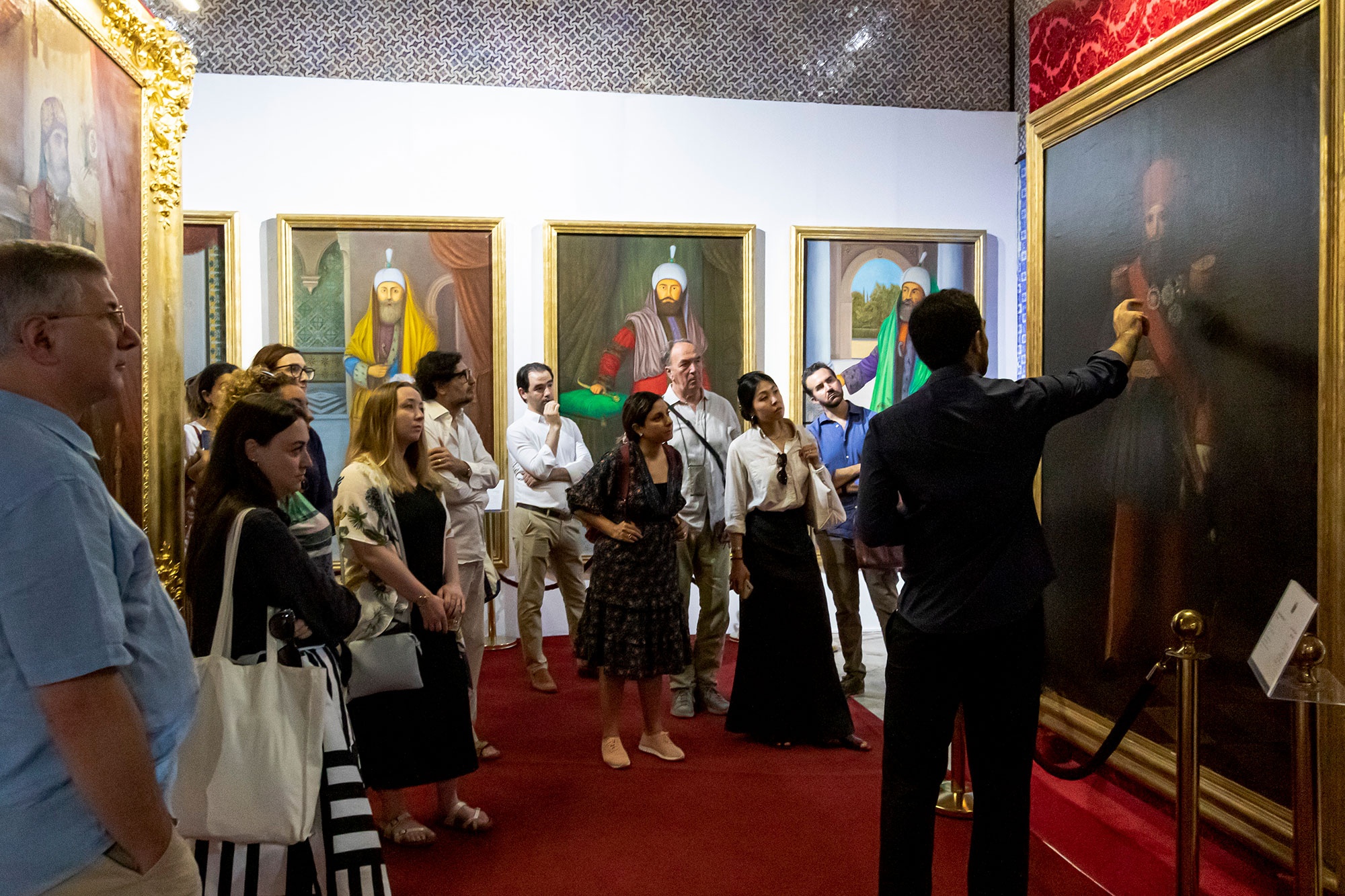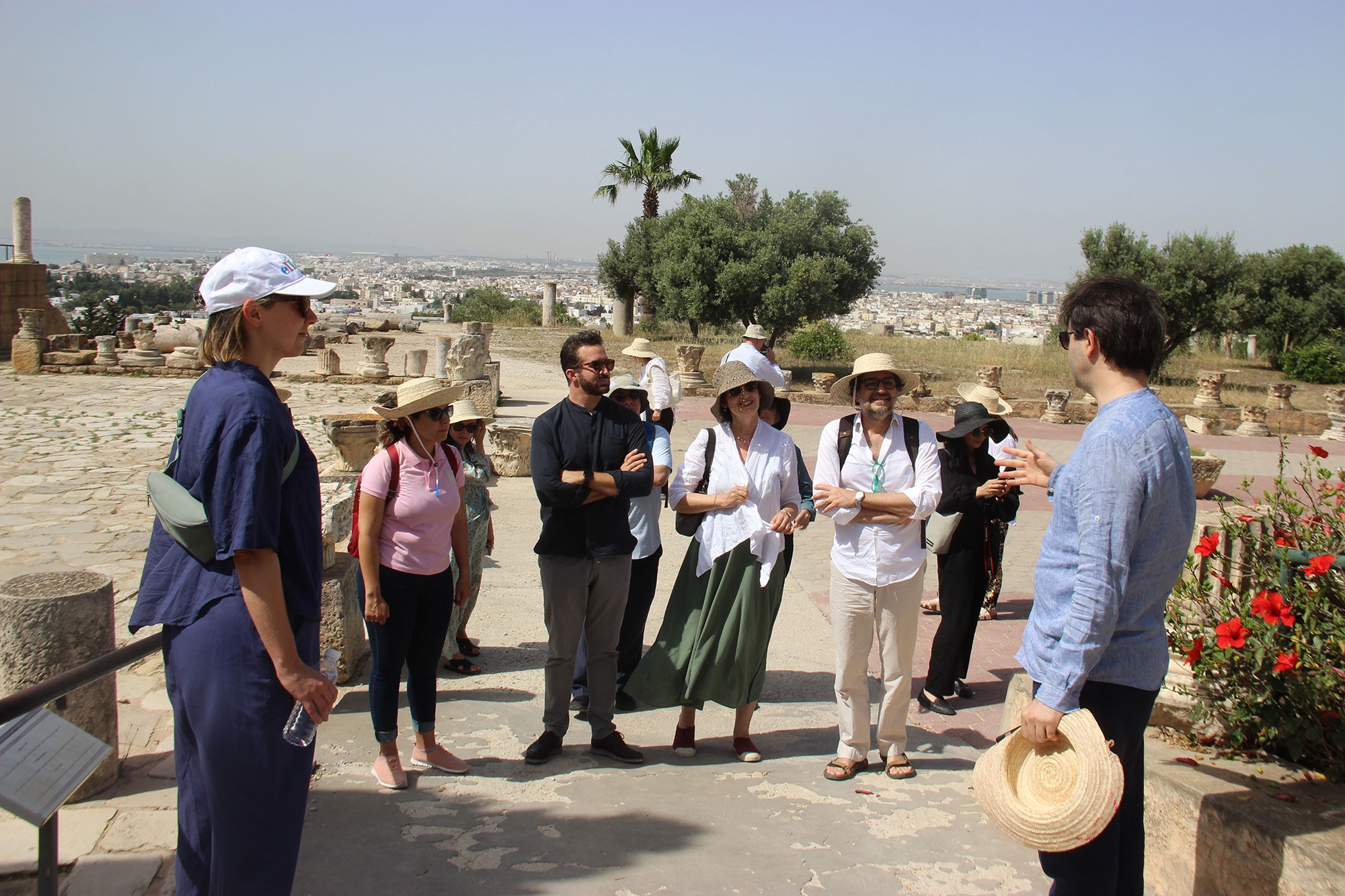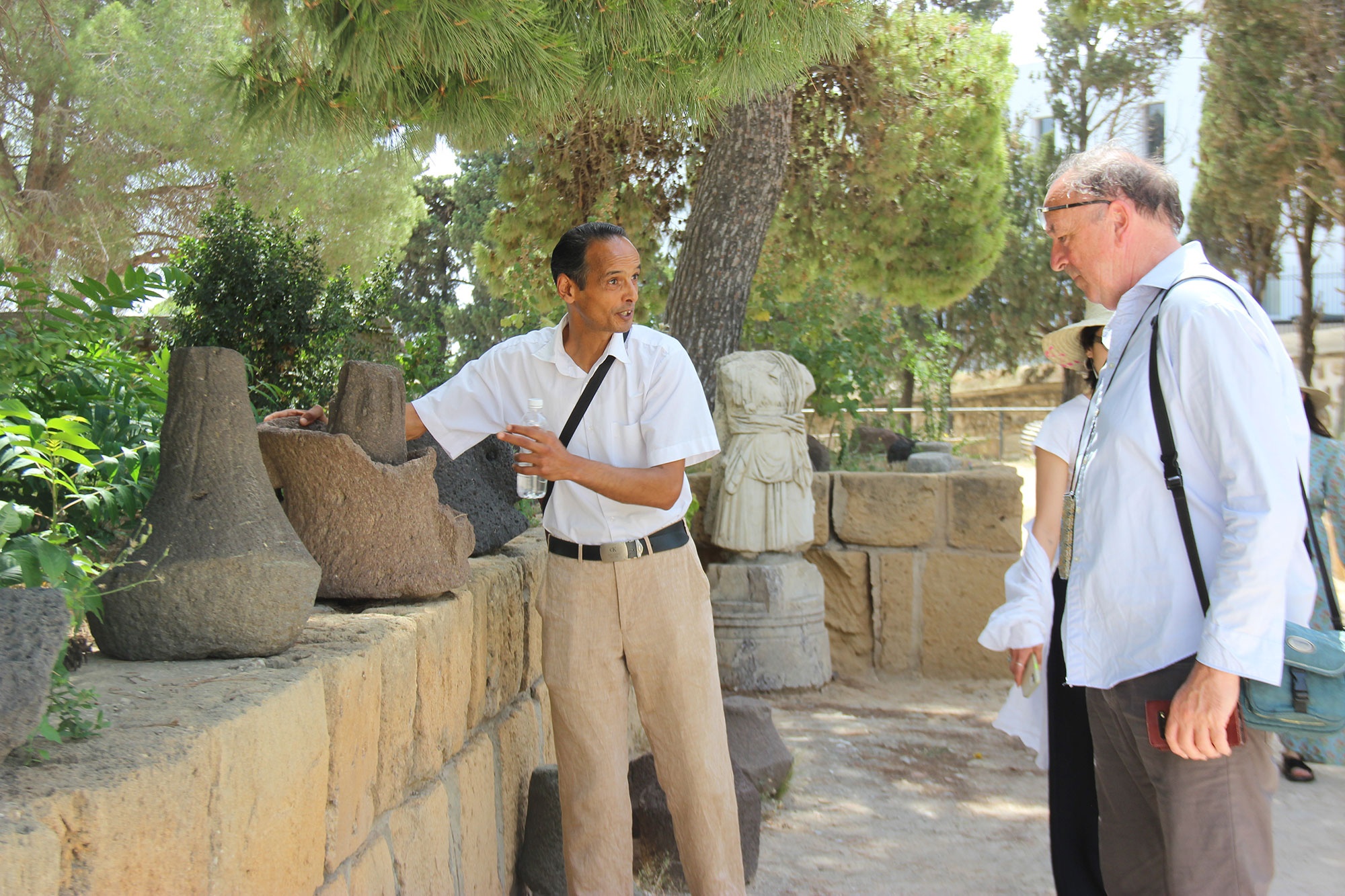 Impressions from the workshop in Tunis