Date:
Thursday, February 16, 2023,

6:00pm

to

7:30pm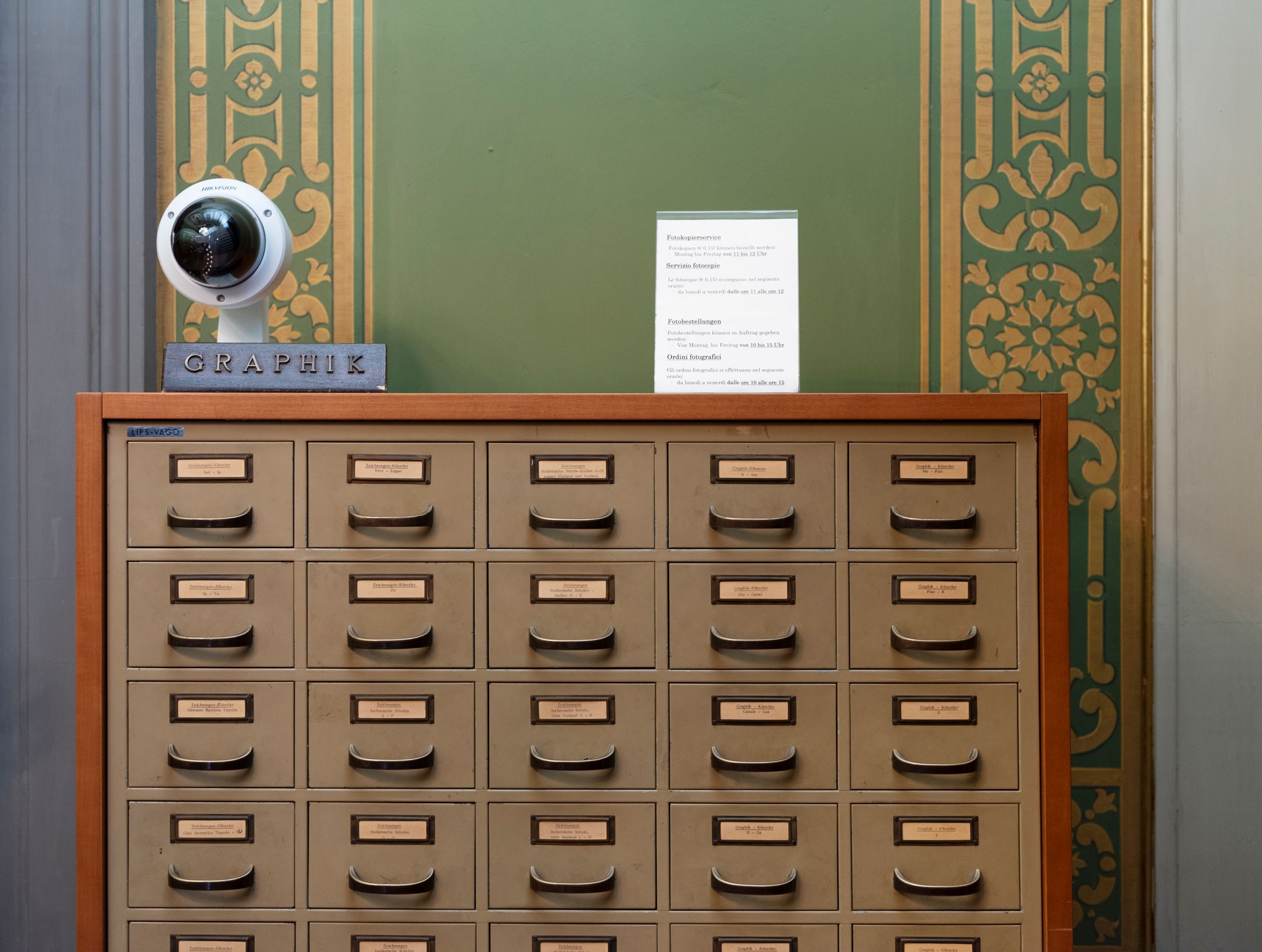 Speaker: Costanza Caraffa (Kunsthistorisches Institut in Florenz)
Photographic archives have been the laboratories in which scientific and scholarly methodologies have been cast over more than a century, not only for the history of art. The advent of digital technologies initially seemed to consign them to obsolescence, but it also started a process of reviewing their function and role in research and contemporary societies. Over the past fifteen years, the Photothek of the Kunsthistorisches Institut in Florenz has been developing a series of reactivation strategies, bridging a historical perspective with present-day issues and opening up to artistic projects.
Costanza Caraffa (PhD Berlin 2003) has been Head of the Photothek at the Kunsthistorisches Institut in Florenz, Max-Planck-Institut (KHI) since 2006. In 2009 she initiated the Photo Archives conference series authored the Florence Declaration for the preservation of analogue photo archives. In 2018 she co-curated the Berlin exhibition "Unboxing Photographs". Among her edited or co-edited publications are: Photo Archives and the Photographic Memory of Art History (2011); Photo Archives and the Idea of Nation (2015, with T. Serena); Photo-Objects. On the Materiality of Photographs and Photo Archives in the Humanities and Sciences (2019) and Foto-Objekte. Forschen in archäologischen, ethnologischen und kunsthistorischen Archiven (2020, both with J. Bärnighausen, S. Klamm, F. Schneider and P. Wodtke); On Alinari. Archive in Transition (2021) with artist Armin Linke. Her most recent book Encounters in an Archive. Object of Migration / Photo-Objects of Art History (co-edited with A. Goldhahn) features artist Massimo Ricciardo.
Image © Armin Linke, 2018
Add event to calendar