Date:
Thursday, March 23, 2023,

6:00pm

to

7:30pm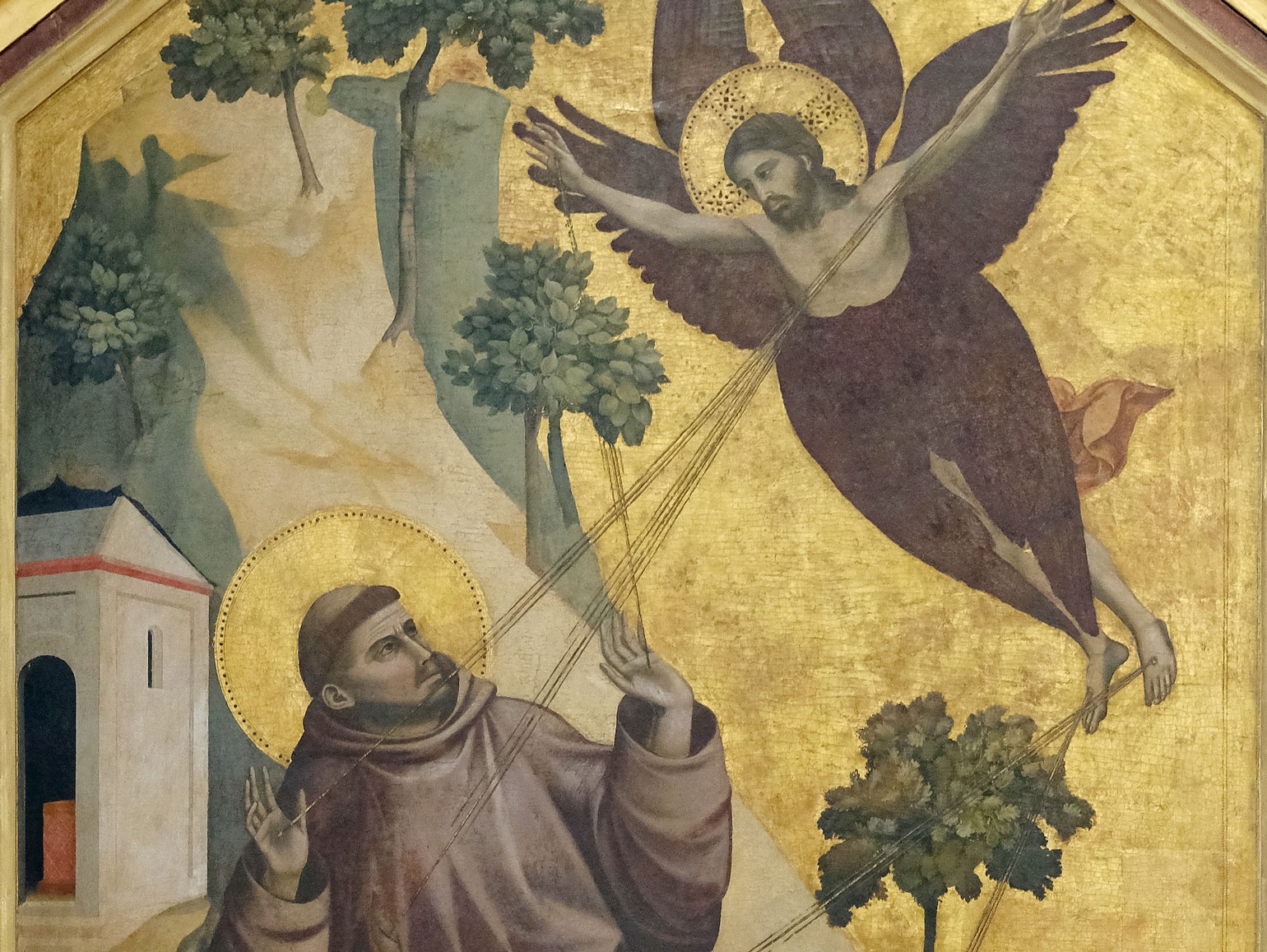 Speaker: Frank Fehrenbach (I Tatti/University of Hamburg)
This presentation focuses on Giotto's panel painting of the Stigmatization of St. Francis (ca. 1307/8; Louvre, Paris) and, more specifically, on Giotto's emphasis on the transfer of force from the heavenly apparition that was witnessed by the saint to the body of the saint himself. Giotto's new visual language will be viewed within the context of simultaneous, profound changes in Franciscan-influenced impetus-physics at the turn of the fourteenth century. At the center of this investigation are newly emergent concepts of transmission and the impact of motive forces on projectiles, sacred and natural bodies, images, and audiences.
Frank Fehrenbach (born 1963) is an art historian whose work focuses on the interrelations between art, natural philosophy, and science in early modern Europe. He was a senior professor at Harvard University until 2013, when he was awarded an Alexander von Humboldt Professorship at Hamburg University. Since 2019, he is co-director of an interdisciplinary Center for Advanced Study on Imaginaria of Force, funded by the Deutsche Forschungsgemeinschaft (https://www.imaginarien-der-kraft.uni-hamburg.de/en.html). Fehrenbach published widely on Leonardo da Vinci, including the LVIII Lettura Vinciana (2020). Most recently, he published an extensive monograph on the concept of "enlivenment" in Italian Renaissance art (Quasi vivo. Lebendigkeit in der italienischen Kunst der Frühen Neuzeit, Berlin-Boston 2021).
Add event to calendar